Frameless windshield wiper 16 adapters premium quality car wiper best wiper blades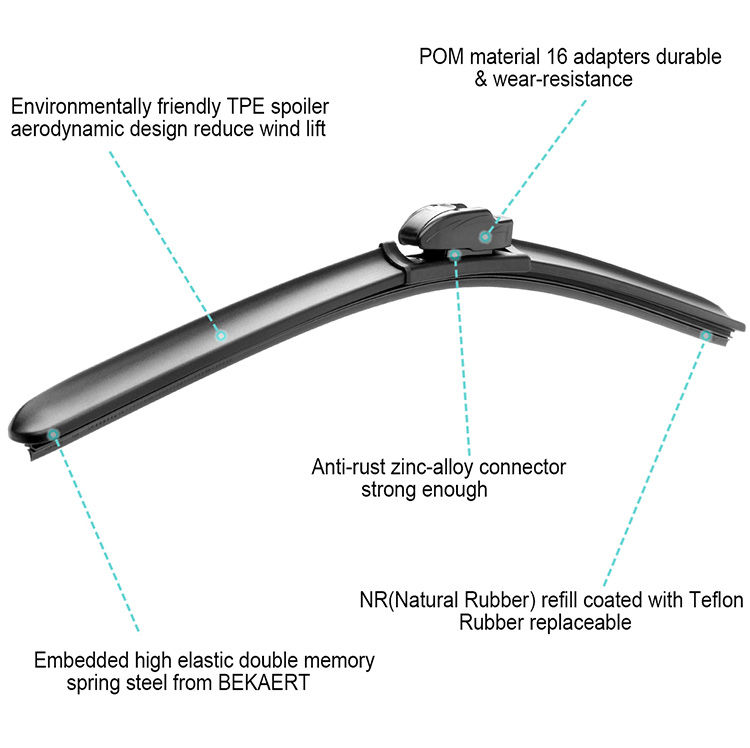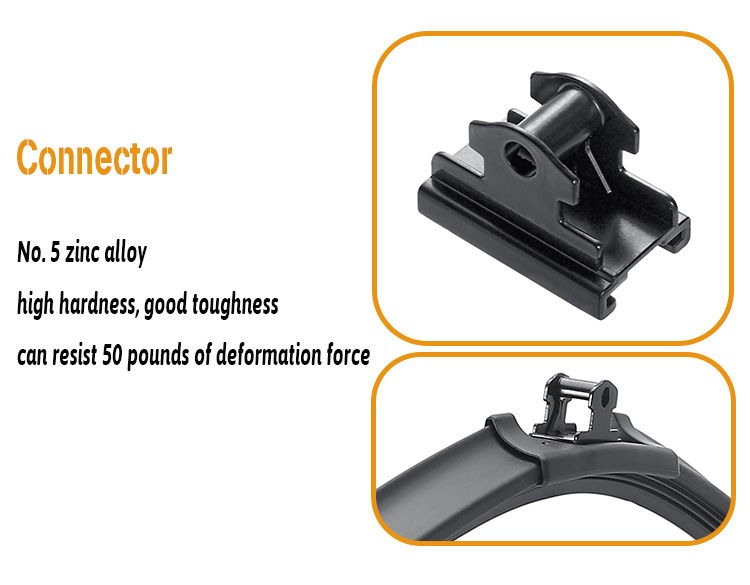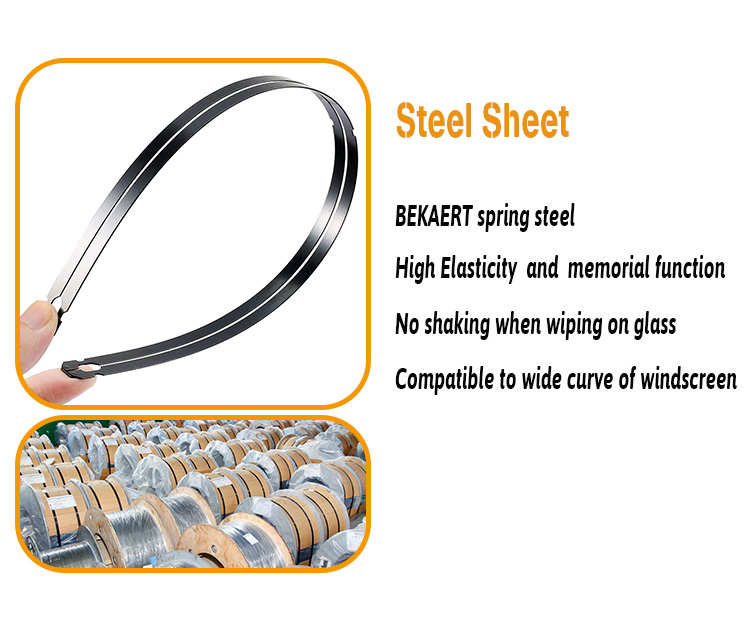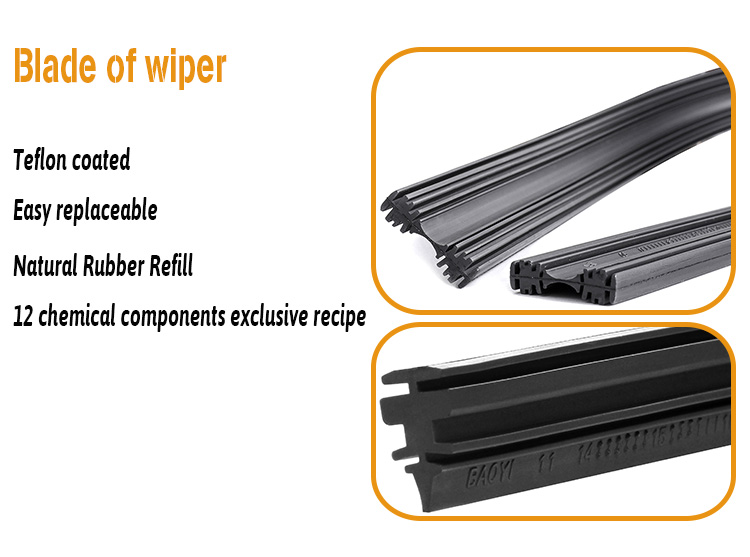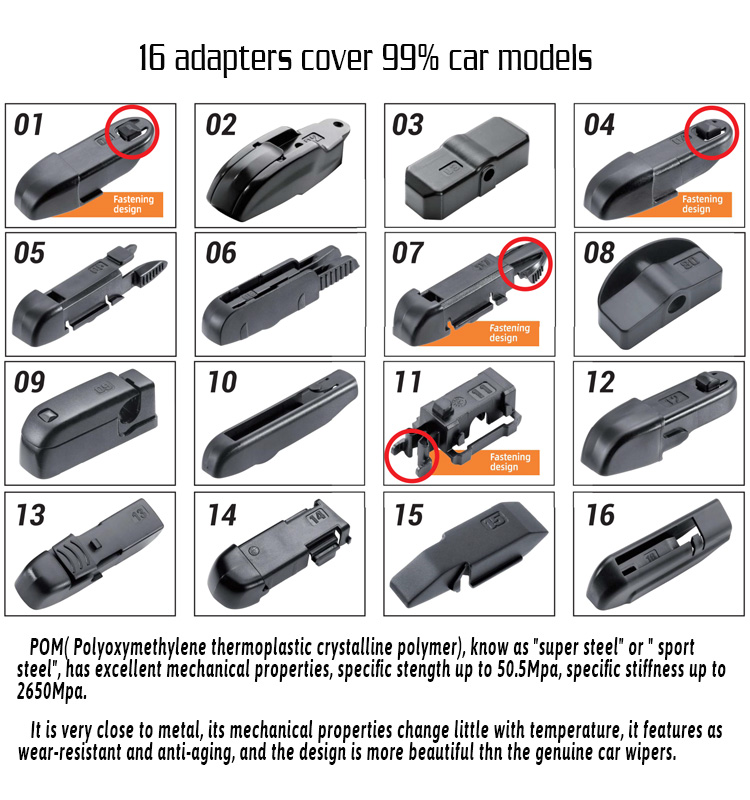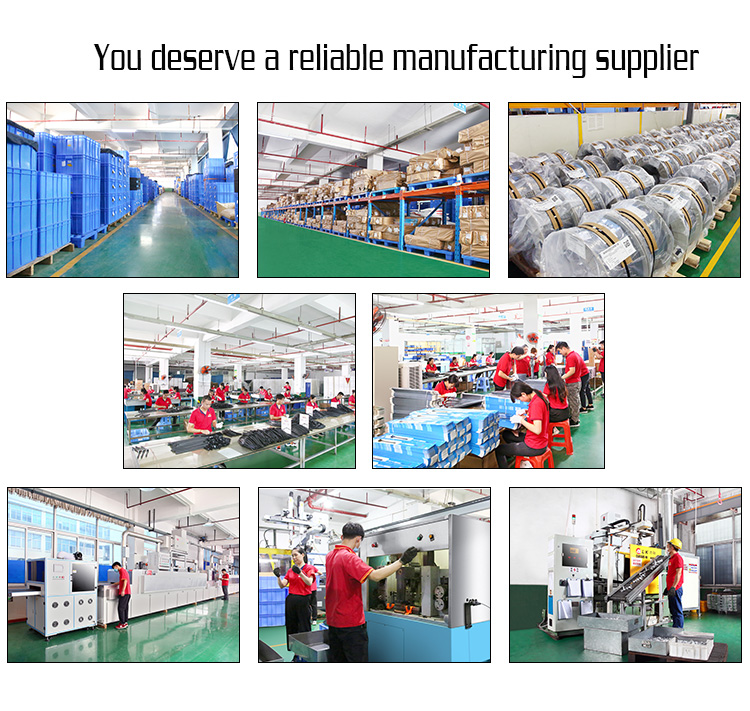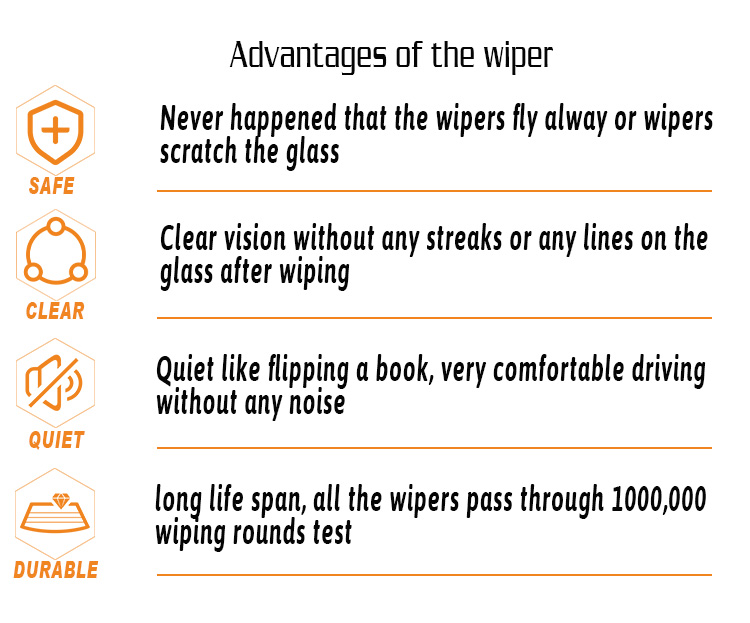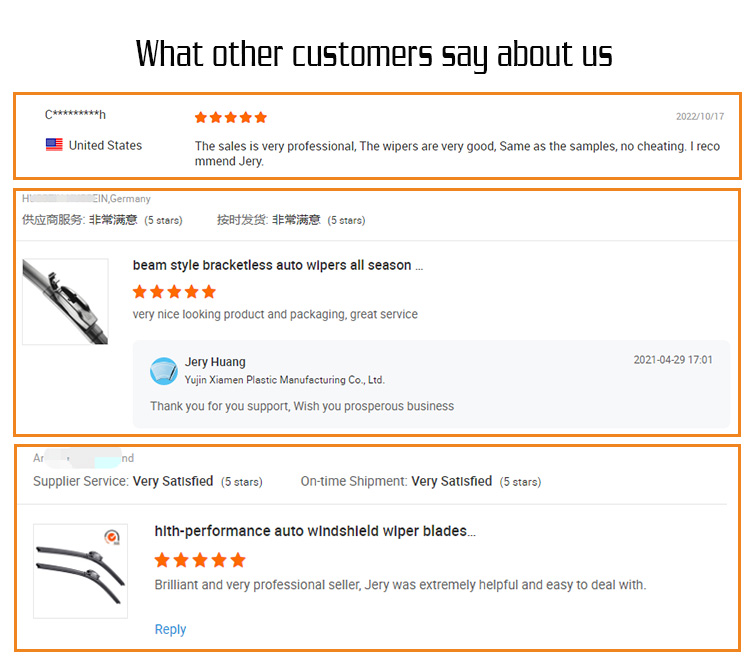 Aerodynamic windshield wipers also called frameless windshield wipers, boneless windshield wipers, or flat windshield wipers. Its name comes from its exterior design. The aerodynamic design is to reduce wind lift and get the press down on the windshield when the vehicle is driving at high speed. That is one of the reasons that more and more people choose aerodynamic windshield wipers and not choose metal frame windshield wipers. Numerous experiments have proved that with the same rubber strip material, the boneless wiper has better performance than the traditional iron wiper, the performance of aerodynamic wipers is cleaner, and the wind resistance to the wiper motor is also smaller, which is beneficial to prolong the span life of the wiper motor.
HSD370 as a premium wiper blade is hot selling in latest years and got many many positive reviews from end users. It not only fit left-hand driving cars but also fit right-hand driving cars, For many car makes, the wipers are like the following images, two wipers are not in the same direction but in opposite direction. If the wipers you are selling can not fit both right-hand and left-hand driving car models, the n your wiper will not be suitable for such car models. Some car makes of Honda, Peugeot, and Ford belongs to this kind of wiper blade. Please check if your wiper has the function to fit both right-hand and left-hand driving vehicles.