Yujin Xiamen Plastic Manufacturing Co., Ltd.
Yujin company was found in 2004 as a professional automotive wipers manufacturer focusing on supplying all kinds of premium quality wiper blades. Now Yujin have specialized in wipers industry for 17 years, the products have entered 46 countries.Many customers come to us because they found our products in their market.Also some customers are introduced by their friends, they cooperate with us for some years and highly recognize our products and services.
QUALITY is our culture!
Yujin wiper blade factory only supply top quality auto wipers, Many customer reviewed that our quality is even better than some famous brand.If you like, samples are available for you to have a compare with some famous brand like Bosch wiper blade, DENSO wiper blade,Valeo wiper balde.
Without providing high-quality products, it is difficult for a company to survive for more than 10 years.However we have been in this field for 17 years.And the scale is also expanding year by year, and sales are also increasing year by year.The customers are increasing , the sales of customers are also increasing.
"BAOYI" is the brand and trademark of Yujin company.Pls check the logo: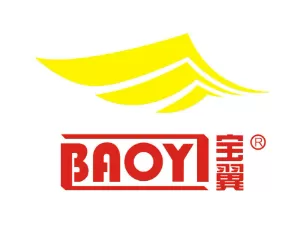 The logo is a yellow big wing, The big wing have two meanings:
1. "BAOYI®" wiper blade bring you a clear vision, which help you drive in high speed safely like a bird flying.
2. "BAOYI®" stands for good luck & flourish business,your business will grow year by year.
After 17 years of development, facts have proved that the quality of Baoyi wipers has been recognized by many end consumers at home and abroad. After many auto parts distributors and professional wiper wholesalers have cooperated with us, sales have also increased year by year. Because we do not pursue the lowest price, we pursue high-quality services and product quality to achieve commercial differentiation.